Karachi: Amid darkness and despair, a flicker of light has emerged within the confines of the central jail in Karachi. Noor Dental Clinic, led by the compassionate and visionary Dr. Ali Hussain Khan, CEO and Founder, has extended its healing touch to the forgotten souls imprisoned within the cold, imposing walls. With determination and a belief that every human being is born with a purpose to make this world a better place, Dr. Ali and his team are bringing hope and restoration to those who need it the most. He remains committed to promoting good oral health across the country reaching every corner possible.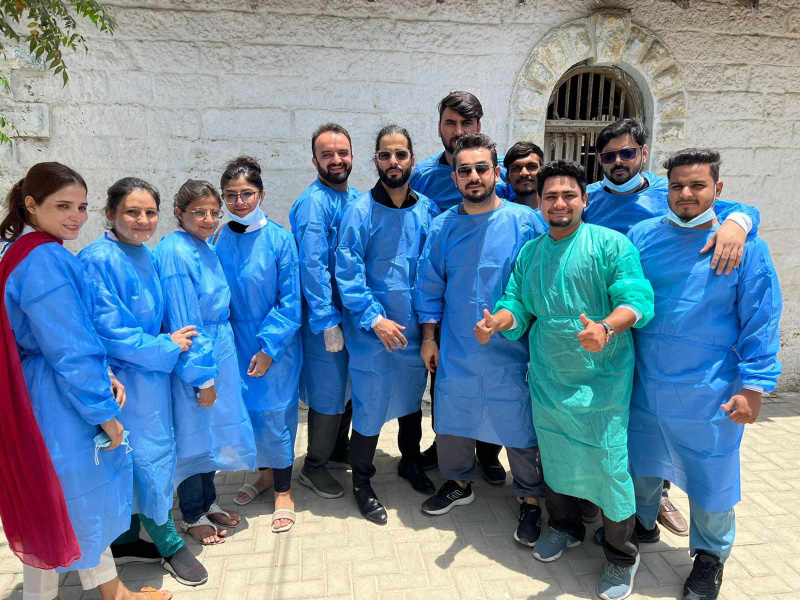 Pakistan's relentless battle with inflation has left countless individuals disheartened and stripped of their dreams. As the cost-of-living soars, people lose faith in the country's ability to provide a better future. Many who had the opportunity to escape this desolation sought refuge elsewhere. Yet, amidst this prevailing situation, Noor Dental Clinic has been a beacon of compassion.
Dr. Ali Hussain Khan, a resilient optimist, firmly believes that a profession comes with a sacred duty to uplift a person or a society. To him, doctors see patients as human beings first, deserving of dignity and care. Last year, Noor Dental Clinic brought light and essential dental services to remote villages in the northern areas through their remarkable free Dental Camp. Building on that success, this year, they embark on an extraordinary endeavor—providing free dental services to the prisoners at the central jail.
Under the unwavering leadership of Dr. Ali Hussain Khan, a team of dedicated professionals, including qualified consultant dentists, dental hygienists, dental technicians, and dental assistants, have set a temporary dental clinic under the closed walls of the central jail. Equipped with state-of-the-art dental tools and supplies, this makeshift clinic ensures that no dental ailment goes unnoticed. The team provides a range of services, from routine check-ups to scaling, fillings, extractions, crown and bridges and even denture fittings followed by oral health awareness conversation with inmates.
Noor Dental Clinic's mission surpasses the mere treatment of dental diseases—it seeks to restore hope, dignity, and self-worth of those who are left hopeless. By addressing their oral health needs, Dr. Ali and his team aim to create a path towards redemption and rehabilitation. Every patient receives care and compassion, irrespective of their past actions or circumstances.
The free dental services at the central jail continue to unfold, extending their service for ten days, with a target of benefiting more than 500 patients. Noor Dental Clinic's selfless act has ignited a rekindled sense of community, reminding us that compassion and care can transcend the boundaries of confinement and indifference.
Dr. Ali Hussain Khan stands strong to his vision – promoting good oral health across Pakistan. Above all, he and his team embody the belief that the purpose of their profession extends beyond the realm of dental treatment—during these challenging times, they are mending some shattered souls, bringing to life one smile at a time.